Why do you need EOS®?
Does your business run you rather than you running it?
Is your business not as exciting or fulfilling as it was when you first started it?
Does it seem that your management team doesn't share your vision for the future?
Is your business not as profitable as you would like it to be?
IF YOU ANSWERED "YES" TO ANY OF THESE QUESTIONS, PINNACLE BUSINESS traction IS HERE TO HELP.
Introducing EOS® - The Entrepreneurial Operating System®
EOS®, Entrepreneurial Operating System®, is a set of six business principles with twenty real-world tools that help Entrepreneurs get more from their businesses. By mastering these simple tools, leadership teams will systematically and permanently improve. EOS® is a proven system with over 10 years of history and is in use in more than 2500 companies. It consistently helps companies achieve more revenue growth and more profit, and also delivers a better balance of life to company owners and leaders.
GETTING STARTED
It all starts by developing a plan for your organization. Click below for your free 90 minute EOS® introduction meeting where we will learn about your company and needs and explain how EOS® will benefit you and your company.
GAINING TRACTION
When you and your leadership team commit to EOS®, you will implement principles and tools during the very first meeting which will make an immediate impact on your business. You will also solidify your company's vision, mission, strategy and goals while solving issues that have been plaguing your team for years.
CONTINUING TO BUILD
Once the Entrepreneurial Operating System® is in place for your organization, you will shift to a maintenance program called Quarterly Pulsing™. These meetings will ensure that your vision remains pertinent and that your leadership team remains focused on the critical goals and objectives of the company.
FREE 90-MINUTE MEETING
Learn all about the EOS Model™ and how this system can fast-track your business to the results you deserve.
How is your business doing?
This Organizational Checkup™ will help you.
Compartmentalizing Your Business
Learn More with Recommended Reading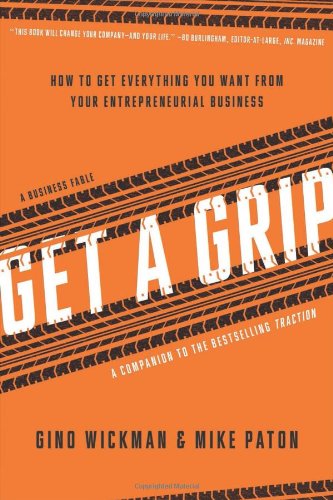 Learn more about EOS® by visiting the EOS Worldwide Website for more information.
Testimonials
Joe introduced EOS to our Minnesota manufacturing site and we saw an immediate impact. It provided the structure and focus that the leadership needed to navigate through challenging times and actually come out ahead. I have known Joe for ten years in various capacities and I am certain that he will provide the tools and the drive that any leadership team needs to accomplish the results desired.
Bob Fines, President/CEO, Truck Bodies and Equipment International
Joe Paulsen has been a true asset to my creative agency. Although we are not a large team, the EOS training has been hands down the best tool that we have given to our company. You often hear business owners talk about working on their business and not in their business and this training and coaching has allowed us to do just that. The accountability and tools have shown us opportunities both inside and outside of our company. We have been very impressed with the results and cannot wait to break through many more ceilings that lie ahead. Joe is an inspiring implementer and we look forward to achieving our goals with him on our team.
Karla Marshall, Owner, Exposure Creative